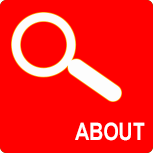 Professional Experience:
In 1990, I graduated with a BFA in Film from the University of South Florida. Before specializing in location sound recording, I managed a local film transfer and off-line editing house, and performed technical directing, satellite uplinks, editing, master playback, and studio production for a local cablecast. I've been working as a professional location sound recordist since 1997.
As a Tampa Bay native, my family goes back to the first permanent Pinellas county settlers of Tarpon Springs in 1910.
Happy clients include:
Discovery Family Channels, ESPN, A&E, BBC, National Geographic Explorer, Speed, Cornell University, Scotland Yard, Florida Natural Orange Juice, COPS, State of Florida Emergency Ops, NBC, Tampa History Center, The Weather Channel, FOX Sports Net, Disney, United States Coast Guard, Raytheon, Gatorade, Home Shopping Network, Orensis Films, Triforce Pictures, Monadanock Media, Elephant Cinema, Tampa Digital, Ringling College of Art and Design, Ark Media, New Wave Entertainment, Cabin Creek Films, Facebook Watch